Emperor Naruhito's Birthday Greeting Cancelled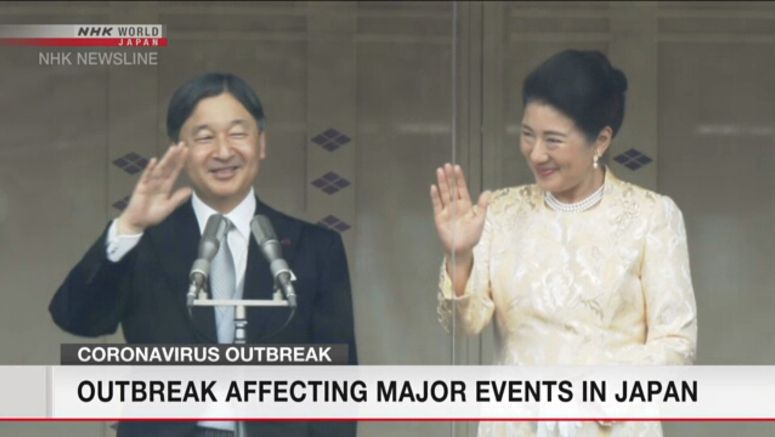 Japan's Imperial Household Agency has canceled Emperor Naruhito's greetings to the public on his birthday on February 23 due to the new coronavirus outbreak.
The occasion would have marked the emperor's first birthday greeting since he ascended to the throne last May.
He was scheduled to appear three times on the balcony of the Imperial Palace with Empress Masako along with other members of the Imperial family.
This is the second cancellation of public greetings on the birthday of an emperor.
The last time was in 1996 during the hostage crisis at the Japanese Embassy in Peru.
Public greetings are held on the emperor's birthday and on January 2 every year. More than 68,000 people thronged the Imperial Palace on January 2 to hear the emperor's greetings.