Endangered Grouse Chicks Make Debut At Zoo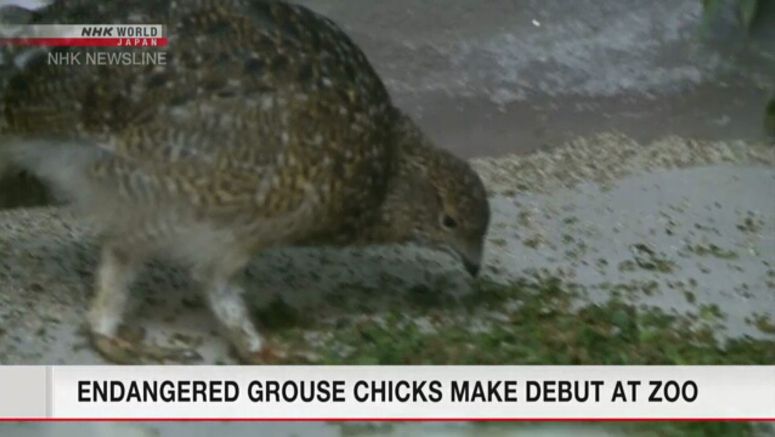 Four endangered snow grouse chicks have made their public debut at a zoo in Tochigi Prefecture, north of Tokyo.
The protected species is designated as a special natural monument in Japan.
The chicks hatched in July and went on view in early September. They were about 16 grams when they hatched from their eggs but now weigh 290 to 440 grams.
Visitors to the Nasu Animal Kingdom can see the chicks walking around and pecking on feed.
The zoo takes part in an Environment Ministry program to preserve and breed endangered snow grouses.
The new additions were hatched from incubated eggs from two pairs of birds.
One visitor, a woman from Takanezwa, another part of Tochigi, said the chicks were a rare sight.
Zookeeper Hashimoto Nagisa said she was happy that the chicks have grown and remain in good health. She said she wants people to note the differences between the chicks and the parent birds.