European Council President Michel Visits Hiroshima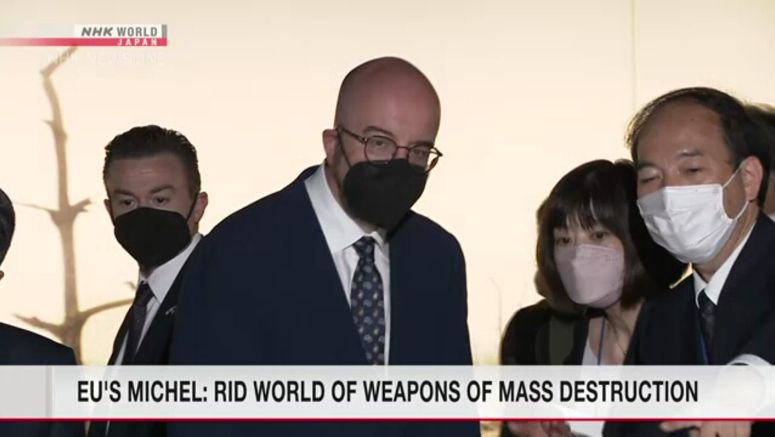 European Council President Charles Michel has called for ridding the world of weapons of mass destruction in the atomic-bombed Japanese city of Hiroshima.
Michel made the remark in the western Japanese city on Friday morning, a day after meeting Prime Minister Kishida Fumio in Tokyo.
Michel was visiting the Hiroshima Peace Memorial Museum, guided by its director Takigawa Takuo.
Among the exhibitions is a panoramic visual presentation of how the bombing instantly devastated the city in 1945.
Michel signed a guest book for foreign dignitaries who visit the museum.
His visit to Hiroshima came amid growing nuclear threats from Russia during its ongoing invasion of Ukraine, and from North Korea.
He told reporters, "We have international rules and global institutions on nuclear disarmament and arms control. We must protect them and strengthen them to secure peace and security."
Michel is the first European Council president to visit Hiroshima since Donald Tusk did in June 2019, when he was in Japan for a Group of 20 nations summit in Osaka.