Evacuation Order Issued For Some Parts Of Shiga Prefecture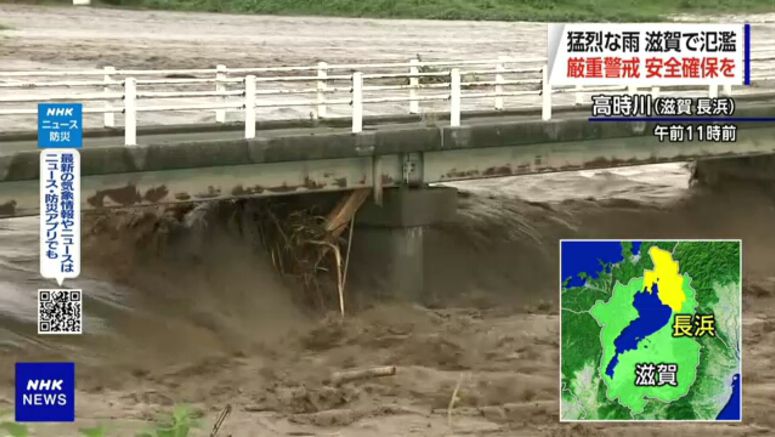 Torrential rain hitting Shiga Prefecture, western Japan, has forced nearly 4,000 residents of the city of Nagahama to take shelter.
Evacuation orders were issued to 2,808 people in 1,196 households in the city's Yogo district at 8:20 a.m. on Friday. Shortly after, 1,001 people in 404 households in the city's Kinomoto district were ordered to evacuate to safer places if possible.
Local governments say the level of the Takatoki River is rising due to heavy rain.
Evacuation orders are the second-highest alert on Japan's 5-level disaster warning scale.