Evacuation Order Partly Lifted For Fukushima Town 11 Years After Disaster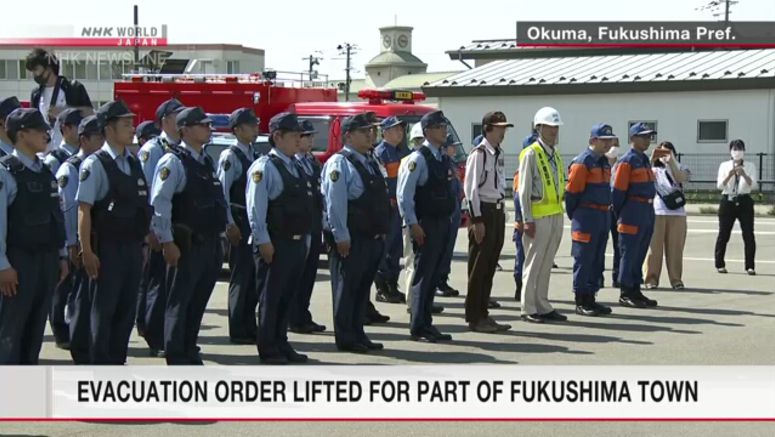 An evacuation order has been lifted for part of a town hosting the crippled Fukushima Daiichi nuclear power plant, more than 11 years after the March 2011 disaster.
About 60 percent of Okuma Town in Fukushima Prefecture had been designated a "difficult-to-return" zone due to high radiation levels following meltdowns at the plant triggered by a massive quake and tsunami.
At 9 a.m. Thursday, the evacuation order was lifted for an area of about 8.6 square kilometers around Ono Station on Japan Railway's Joban Line.
A ceremony was held in front of the station before police and fire department personnel went to patrol the area.
The area accounts for 20 percent of the town's "difficult-to-return" zone. The government had designated it as a special zone for reconstruction and revitalization and carried out decontamination work there ahead of other areas.
Before the accident, some 6,000 people, or roughly half of the town's population, lived in the area, where schools and shopping streets were located.
Town officials say 5,888 people of 2,233 households are registered as residents of the area. They also say that since last December, 49 people of 18 households have been staying there overnight to prepare for fully returning.
But with half of Okuma still a "difficult-to-return" zone with an evacuation order in place, the town faces challenges in planning and getting residents to return.
Mayor Yoshida Jun says the lifting of the evacuation order was not a goal, only a start.
He also says he does not believe the town center will ever return to what it used to be, but that he will try to build a new community that is distinctive and compact.