Evacuation Orders Issued For Parts Of Fukui, Shiga Prefectures Due To Heavy Rain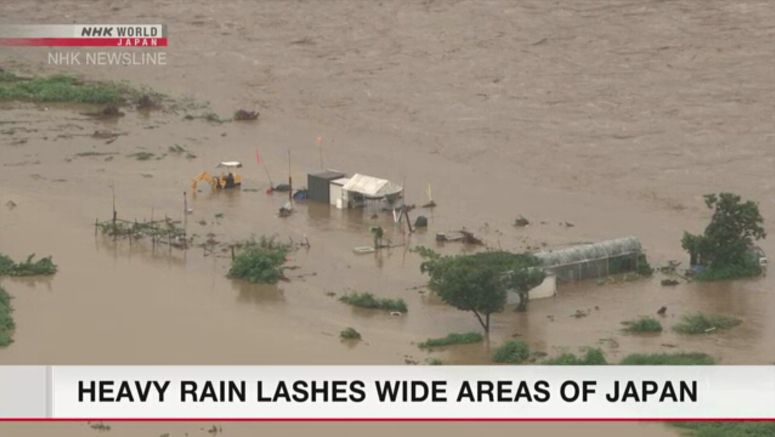 Evacuation orders have been issued for parts of the city of Nagahama in Shiga Prefecture, western Japan, and for the entire town of Minamiechizen in Fukui Prefecture along the Sea of Japan coast, due to torrential rain.
Minamiechizen officials say all 9,939 residents in 3,383 households should evacuate as the heavy rain is increasing the chances of landslides and flooding.
More than 4,000 residents in Nagahama have also been ordered to take shelter as the level of the Takatoki River is rising.
City officials issued evacuation orders for 2,808 people in 1,196 households in the Yogo district, 1,001 people in 404 households in the Kinomoto district, and 398 people in 148 households in part of the Takatsuki district on Friday morning.
Evacuation orders in both municipalities are the second-highest alert on Japan's 5-level disaster warning scale.