Evacuation Sites May Double As Vaccination Venues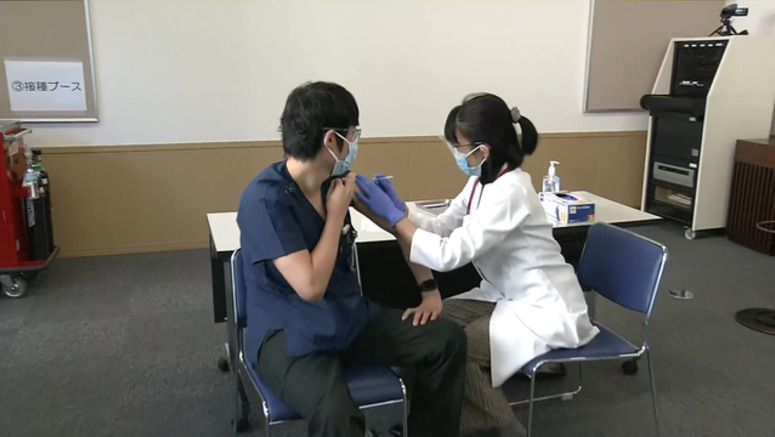 The Japanese government says coronavirus vaccinations may proceed at evacuation sites for natural disasters if conditions permit.
Japan is entering the annual season of heavy rain and tropical storms. The government explained what to do in case of disasters if evacuation sites are being used for inoculations.
It said local governments may continue giving vaccinations even as people take shelter.
But it said local governments should first study the specific conditions, such as the amount of damage caused by disasters and the capabilities of medical institutions.
The government advised that vaccinations be promoted without disrupting the running of evacuation sites or the lives of evacuees by separating the sections for vaccinations and evacuees.