Ex - Justice Minister's 3 - Year Prison Term Finalized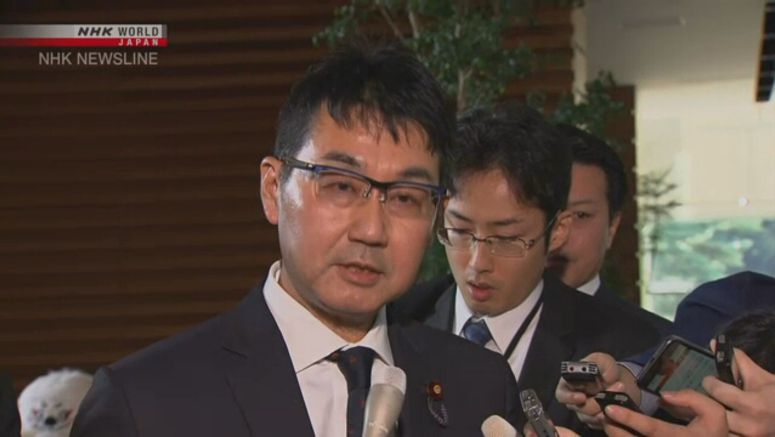 A three-year prison term for former Japanese justice minister Kawai Katsuyuki has been finalized after he withdrew his appeal.
Kawai was charged with distributing about 260,000 dollars to 100 local politicians and supporters to buy votes in the Upper House election in Hiroshima Prefecture two years ago. His wife, Kawai Anri, won the election.
The Tokyo District Court sentenced Kawai Katsuyuki to three years in prison this June. His defense team filed an appeal, but his lawyer said Kawai withdrew it on Thursday.
The ex-minister will have his civil rights suspended and be barred from running for election until five years after he serves his sentence.
Kawai released a comment through his lawyer, saying he has decided to begin serving his prison sentence as promptly as possible. He also apologized for causing trouble and concern to many people.
Kawai initially claimed he was innocent. But during questioning that began in March, he admitted to most of the charges and requested a suspended sentence.
Kawai gave up his Lower House seat in April, saying he would take responsibility for creating public mistrust in politics.