Expert Calls For Stepping Up Measures In Tokyo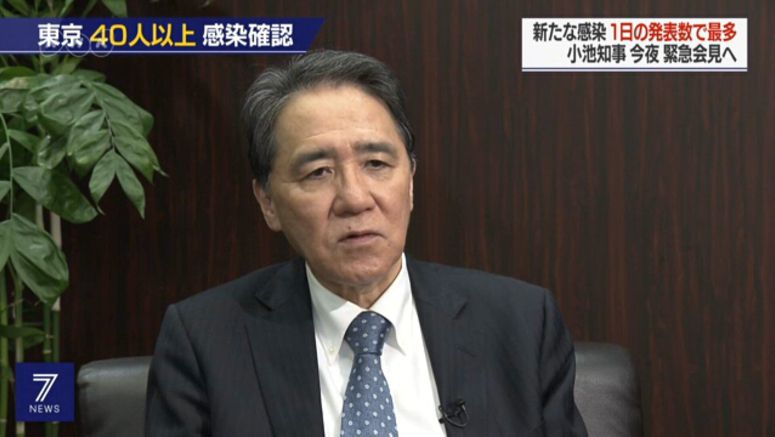 An infectious disease expert is calling for stepping up measures against the new coronavirus in Tokyo.
Professor Atsuo Hamada at Tokyo Medical University spoke to NHK after at least 40 new people were confirmed to be infected with the virus in Japan's capital on Wednesday.
He says the number is quite high and that the figures now being reported reflect infections from one or two weeks ago.
The professor warns that more infections may be reported in the coming days.
Hamada says it would be undesirable for the virus to spread further although the metropolitan government is working to expand medical capacity in preparation for an increasing number of patients.
He says a higher level of measures should be taken, such as asking people coming to and living in Tokyo to refrain from going out and holding gatherings.