Expert: Games Organizers Should Consider Risks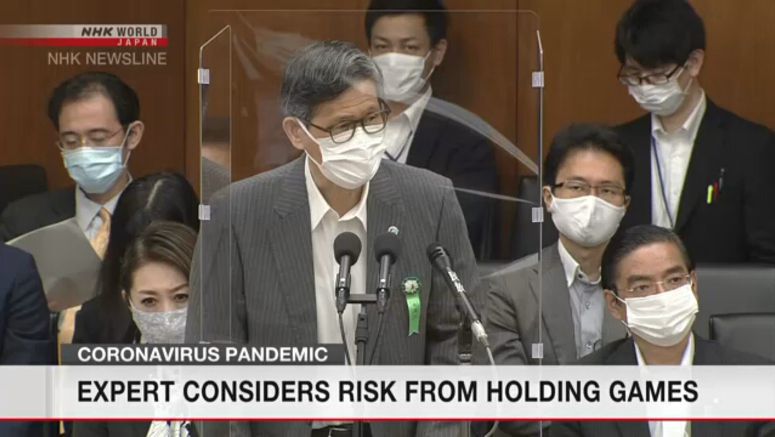 The head of the Japanese government's coronavirus advisory panel says the organizers of the Tokyo Olympics and Paralympics should fully recognize infection risks that will arise from holding the Games this summer.
Omi Shigeru was speaking at a Lower House committee meeting on Friday.
Omi said the flow of people in Tokyo has been gradually increasing and is expected to accelerate further if the state of emergency is lifted.
He pointed out that there are infection risks from holding the Games during the time of year when many people travel because of the summer vacation and the Bon holidays. He also noted the threats posed by coronavirus variants.
Omi warned that the government and the organizing committee should recognize such risks and that if they decide to proceed with the Games, they should get the public's cooperation. He stressed the importance of risk management and measures to prevent serious situations.
Omi also commented on his intention to convey the experts' opinions on the possibilities of infection to parties concerned.
He said it is his role to show what kind of risks are expected from an objective point of view, rather than an emotional one.
He added that he will also assess the possible dangers of allowing spectators.