Experts Agree On Need To Contain Mass Outbreak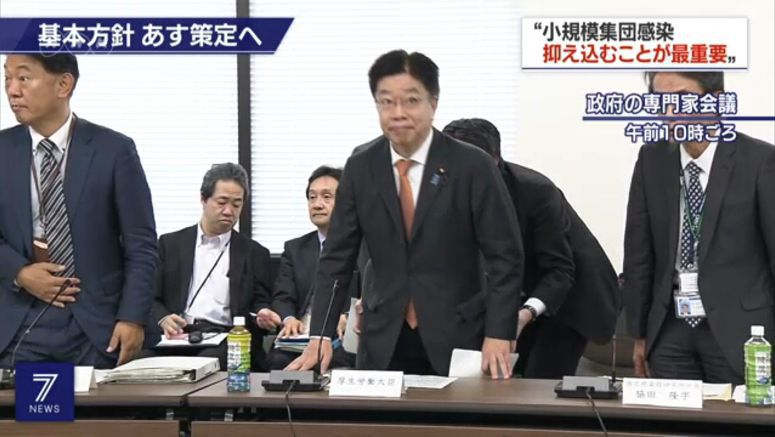 Experts on a government panel have agreed on the need to prevent clusters of the new coronavirus in Japan from expanding further.
The view comes as the Japanese government is set to compile comprehensive guidelines to contain the spread of the virus on Tuesday.
The panel, headed by the Director of the National Institute of Infectious Diseases, Takaji Wakita, met for the third time on Monday.
Health Minister Katsunobu Kato said taking into account the status quo, it is of the utmost importance to curb the increase of new cases to contain further outbreaks.
He added that these efforts will allow the government to prepare for a potential surge in the number of infected people by establishing a medical service framework.
He also said the government must show the people a clear basic policy by organizing measures that will deal with possible future developments.
Japan has seen clusters of outbreaks, including one at a hospital in western Japan, and another at a restaurant boat in Tokyo. Panel members agreed on the need to establish the infection routes of these outbreaks as well as to make efforts to prevent the virus from spreading to wider areas.
The panel members stressed the need for the government to release information in plain language so the public can respond appropriately.
They added that the government's measures should also reflect the difference between the new coronavirus and influenza viruses.
As of 5.30 p.m. local time on Monday, the total number of infections confirmed in Japan had risen to 844.
Of these,139 are people infected in the country and tourists from China. The figure includes a health ministry official and a quarantine official who were on board the quarantined Diamond Princess and tested positive on Monday, as well as four people in Hokkaido Prefecture.
691 cases have been confirmed among passengers and crewmembers aboard the Diamond Princess. 14 were among those evacuated on government-chartered flights from China's Hubei Province.