Experts Express Concern About Tokyo Outbreak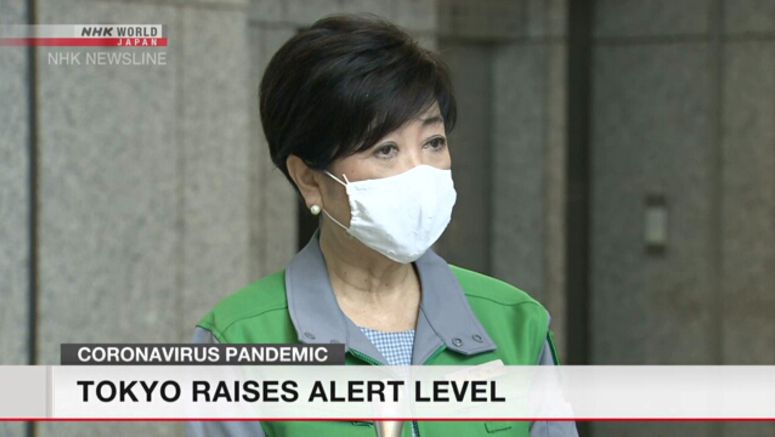 Experts working for the Tokyo Metropolitan Government have raised the level of concern about the coronavirus outbreak in the city to the highest level. They used strong language when stating that the virus appears to be spreading.
The experts raised the level from three to four on the Tokyo Metropolitan Government's four-tier scale.
With the exception of July 8, the number of new daily cases reported in Tokyo has topped 100 since July 2. More than 200 cases were reported for four days in a row, up to July 12.
From July 8 until July 14, the weekly average of newly confirmed cases per day hit an all-time high of 173.7. The number of untraceable cases during that period nearly doubled from the previous week. Those figures concerned experts.
Later on Wednesday, the metropolitan government will listen to the experts' views regarding the situation and regarding the availability of medical resources.
Governor Koike Yuriko will hold a news conference in the evening. She will call on people to take more precautions.
On Wednesday morning, Koike said that the virus is now spreading, and that the current situation is quite grave.