Experts Propose 4 - Stage Scale To Assess Outbreak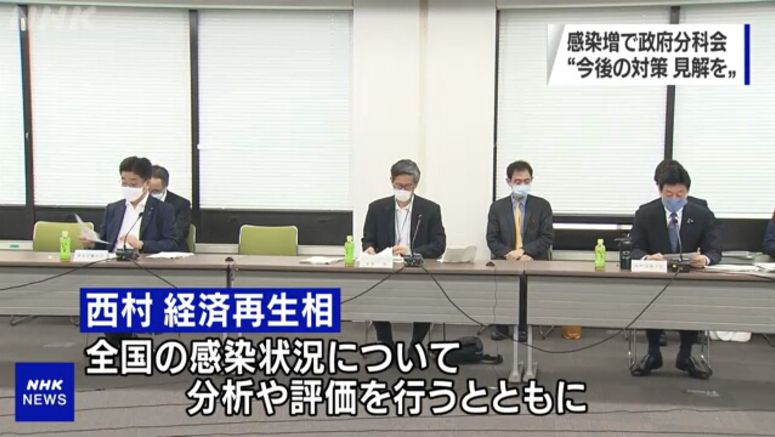 A government panel of experts has proposed assessing Japan's coronavirus outbreak in four stages, so that necessary countermeasures can be taken before the situation worsens.
The panel came up with the idea at a meeting on Friday held amid a rise in nationwide infections.
The lowest stage would apply when infections are occurring sporadically, and the second when infections begin to rise gradually and the medical system starts getting strained.
The third stage would be declared once infections begin to surge and medical services become disrupted. The highest stage would apply when an explosive spread of infections throws the medical system into chaos.
The experts say it is vital to take necessary measures before the stages get higher. They say countermeasures should be worked out based on the number of seriously ill patients and other key metrics.
Speaking to reporters, panel chief Omi Shigeru suggested that Tokyo and Osaka are now at the second stage, with hospitals gradually getting strained. Omi is Japan's leading expert on infectious diseases.
The minister in charge of coronavirus response, Nishimura Yasutoshi, said he wants the panel to further discuss how to appraise the metrics. They include medical capacity, infections among people aged 60 or older, new daily case counts and the number of seriously ill patients.