Experts Suggest New Social Behavior Guidelines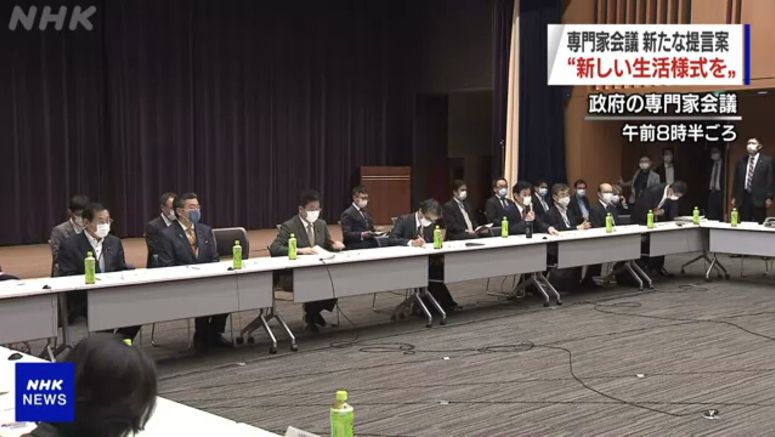 A government panel of experts on Monday reaffirmed that the rate of newly confirmed coronavirus cases is on the decline in Japan, but that a resurgence could overwhelm medical systems. They agreed that it is desirable for the current restrictions to remain in place for the time being.
But the panel also worked out a set of proposals for what it calls "new social behavior" that should become new norms in regions where the spread of the virus appears to have been limited.
The proposals include wearing face masks outside the home and keeping a 2-meter distance from others as much as possible.
The panel calls on people to wash their hands and faces immediately upon returning home, adding that the hand-washing, using soap, should take about 30 seconds.
It suggests avoiding closed, crowded and close-contact settings and keeping tabs on one's health, such as by checking body temperatures every morning.
It calls for the permanent adoption of new styles of working, including teleworking and revising work hours.
The panel also called on authorities to set new guidelines for different industries. It suggests that eating establishments and retail buildings, among others, should restrict the entry of those with suspected symptoms, and disinfect places that people are likely to touch.
It also calls on management to reduce the number of people in leisure areas, and see to it that people don't engage in eating or conversation face-to-face there.