Families Visit Wwii Cemetery Ahead Of Anniversary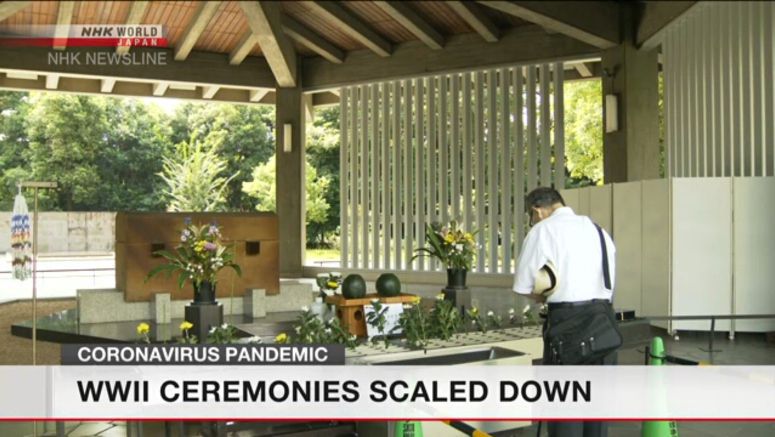 People who lost family members in World War Two have visited a national cemetery in central Tokyo before Japan marks the end of the war on Saturday.
The government holds an annual ceremony to mourn the war dead on August 15. This year, the number of participants will be significantly reduced due to the coronavirus outbreak.
On Friday, bereaved families and others visited the Chidorigafuchi National Cemetery and placed flowers at a hall where remains of war dead are housed.
An 82-year-old man whose father died in the war said he attended the ceremony every year, but this year he came to the national cemetery one day before to avoid the crowd. He said he prayed that his father is resting in peace.
A 77-year-old man said fewer people were around, and that he was able to talk to his late father in a quiet place with the sound of cicadas in the background.
He added that he visits the cemetery every year, but has never seen the place so quiet.