Fewer Attendees At Events To Mark Wwii End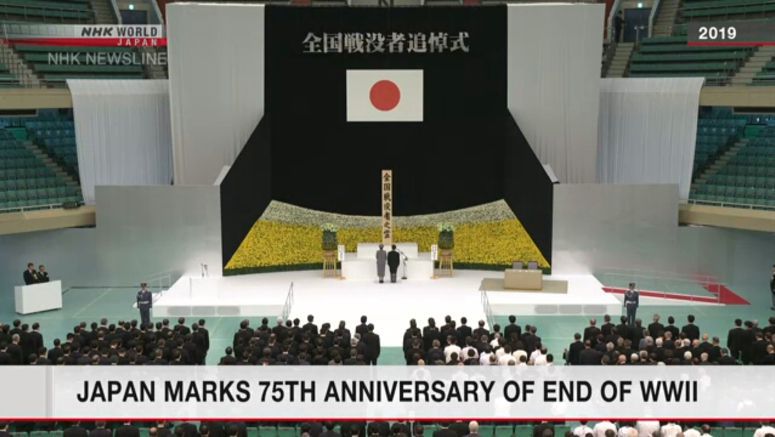 People in Japan are observing a solemn 75th anniversary on Saturday, August 15, the day the country marks the end of World War Two and offers prayers for peace.
This year's events and rallies to mark the occasion across the country are being held with due precautions amid the continuing spread of the coronavirus.
A government-organized annual national memorial will be held at the Nippon Budokan hall in Tokyo.
At the event, Prime Minister Abe Shinzo will give a speech. Participants will observe a minute of silence at the stroke of noon.
After Emperor Naruhito delivers a speech, flowers will be offered to the altar in tribute to the approximately 3.1 million Japanese who died in the war.
This year, the organizer strictly limited the number of participants to help prevent the spread of infections.
Around 530 people will attend this year's event, including relatives of the war dead and guests. The size of the crowd will be less than 10 percent of last year's.
Twenty prefectural governments have decided not to send representatives of those who lost their loved ones in the war to the memorial event.
About 80 percent of bereaved relatives who will attend the ceremony are aged 70 or older.
The oldest participant is a 93-year-old man who lost his brother on one of the many battlegrounds. The youngest is a 12-year-old great-grandchild of a person who died in the war.
The aim is to pass on memories to younger generations as the number of people with firsthand experience of the war is dwindling.