Fewer Than 50% Of Necessary Hospital Beds Secured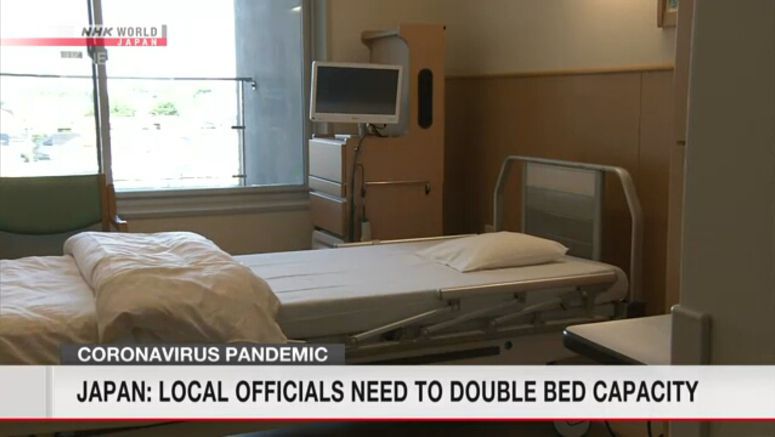 A Japanese health ministry survey says the country's 47 prefectures have only secured less than half the number of hospital beds they will need for coronavirus patients when the outbreak reaches its peak.
The survey says more than 31,000 beds will be needed for coronavirus patients at the peak of the outbreak, but fewer than 14,500 had been secured as of May 1.
It says only 12 prefectures, including Hyogo and Tottori, have enough beds.
The survey also says 91 percent of the beds for coronavirus patients in Tokyo are already occupied. The ratio in Ishikawa is 88 percent.
The ministry has asked the prefectural governments to continue coordinating with medical institutions so they can secure more beds to treat the infected.