Fewer Train And Air Travelers Due To Pandemic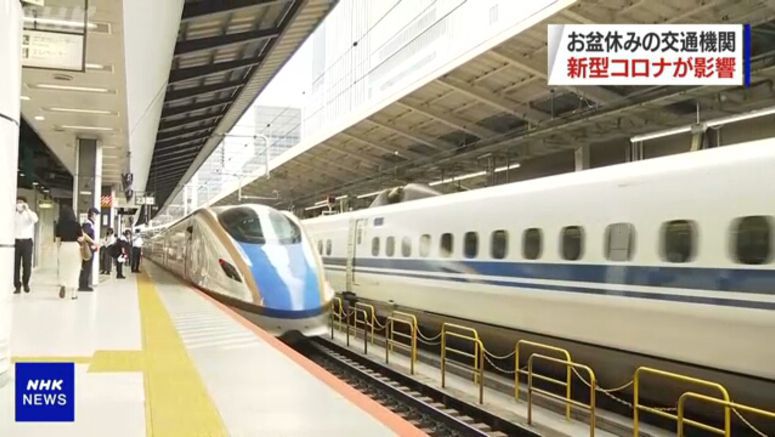 Saturday is the beginning of the Bon summer holidays in Japan, but train and planes are less crowded than usual because of the coronavirus outbreak.
Most people waiting for bullet trains at Tokyo station on Saturday morning were traveling solo or in pairs. There weren't many families to be seen. They were wearing face masks and kept social distances. Station staff were giving out sanitizing wipes.
One student heading to her parents' home in Ibaraki Prefecture said her parents told her she was welcome after learning that her body temperature had been normal for the past week. She said she will stay in while she's visiting them.
The operator of the Shinkansen, the JR railway group, says non-reserved seats on most lines are 10 percent-filled at most. Saturday's first departure from Tokyo on the Tokaido Shinkansen had the highest occupancy rate of 50 percent. The company says it's not expecting any major congestion on return trips.
There are also fewer travelers at New Chitose Airport in Hokkaido.
Around this time every year, the airport's arrival lobby is crowded with travelers and people going back to their hometowns. But not this year.
All Nippon Airways and Japan Airlines say the number of reservations as of the end of July for flights to and from Hokkaido between August 7 and 16 dropped by about 60 percent from the same period last year.