Fewer Weekend Outings Across Japan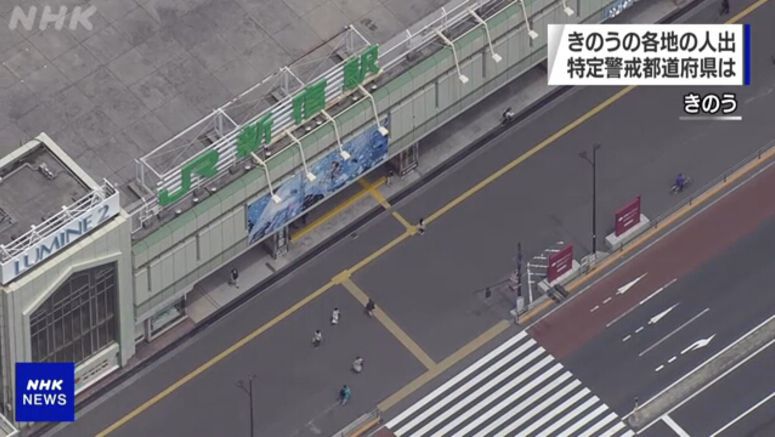 Outings declined in most prefectures across Japan on the first Saturday since the government extended the state of emergency in response to the coronavirus pandemic.
Mobile phone carrier NTT Docomo released pedestrian traffic data collected from its base stations, without identifying users.
It says the number of pedestrians in most prefectures, as of 3 p.m. on Saturday, fell from the day before.
In many parts of the 13 prefectures on special alert, foot traffic was down more than 70 percent from the average for weekends and holidays between the middle of January and mid-February.
The number of people who ventured out in Osaka's Umeda district fell by 83.9 percent.
The figure was also down 74.9 percent near Tokyo's Shinjuku Station, 73.3 percent around Kyoto Station, and 73.1 percent around Nagoya and Kanazawa stations.
The drop was 72.1 percent in areas around Tenjin in Fukuoka Prefecture, 71.8 percent near Yokohama Station, and 71.2 percent near Sapporo Station.
But there was a difference in reductions across the country. In many parts of the prefectures that are not under a special alert, the decrease was less than 50 percent.