Financial Support For Telework, Furloughs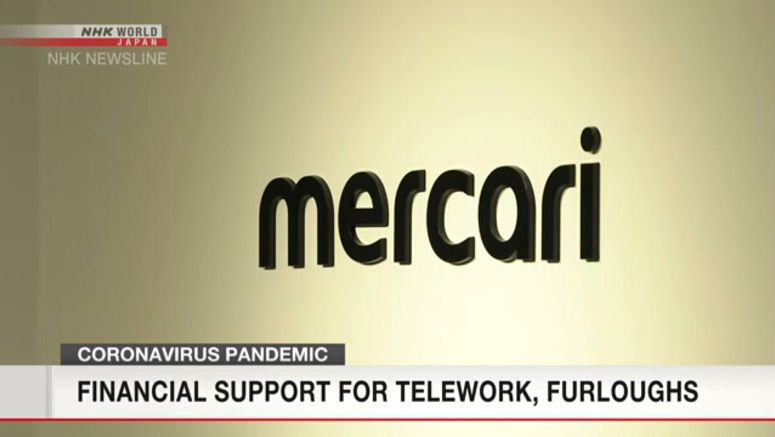 Some Japanese businesses are giving financial support to employees who are teleworking or on furlough.
Marketplace-app operator Mercari decided to close its offices in Tokyo, Osaka and Fukuoka after the government declared a state of emergency on Tuesday.
The company will provide about 550 dollars to each employee to defray some of the costs of setting up teleworking environments, including expenses for communications and utilities.
Lingerie maker Wacoal says all of its roughly 6,000 employees are now on reduced schedules of four days a week. Those apart from shop attendants work from home. Wacoal says the arrangement will remain in place until June, without pay reductions.
Precision-equipment maker Canon will be closing its offices in and around Tokyo until May 6. Employees will receive leave allowances. Those who carry out essential operations will work from home.