Fishermen Want Drilling Survey Halted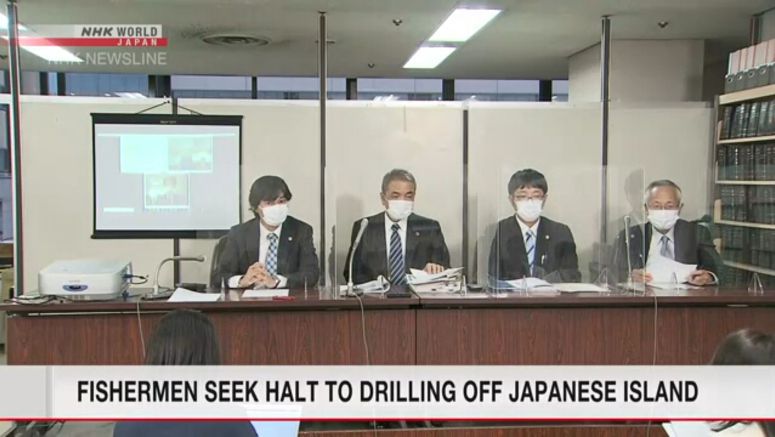 A group of fishermen has asked a court to issue an injunction to stop the government from conducting a drilling survey around an island in southwestern Japan. The Defense Ministry plans to relocate US military exercises to the island.
The ministry intends to build a Self Defense Force facility on Kagoshima Prefecture's Mageshima island in order to relocate the takeoff and landing exercises of US carrier-borne planes there. The ministry is about to start conducting the drilling survey at 37 locations east of the island on the seabed.
The group of 17 fishermen filed a petition at the Tokyo District Court on Friday. The fishermen say the survey would damage their fishing grounds and violate their right to operate in the waters.
Banyama Hiromitsu is one of the fishermen. He said in an online news conference that senior members of the local fishery cooperative ignored the opinions of the fishermen and consented to the survey.
He said he wants the survey to be cancelled, as it would prevent fishermen from operating in the area and pollute the water.
The plaintiffs' lawyer, Kanno Shoichi, said the survey would directly obstruct fishing operations in a fishing ground that is very important to locals. The lawyer said that the Kagoshima prefectural government's decision to approve the survey is improper, because officials did not examine the impact that the drilling survey would have.
The group plans to file a suit at the Kagoshima District Court in an effort to have the prefecture's approval of the drilling survey revoked.