Fishing For 'kanmon Straits Octopus' Reaches Peak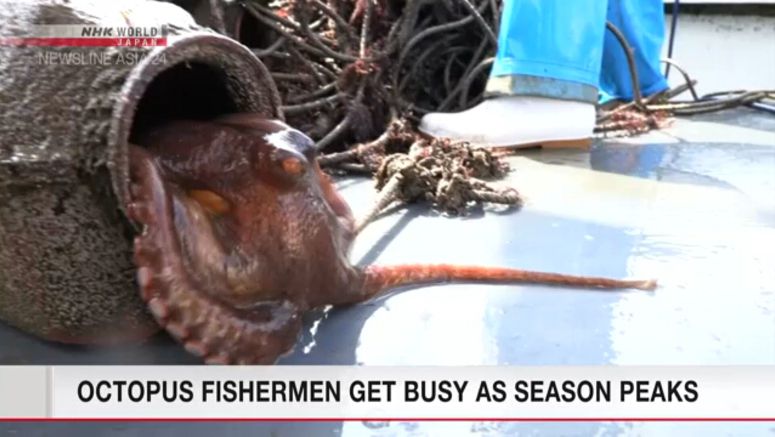 Summer fishing for octopus is at its peak in the Kanmon Straits off Kitakyushu City in western Japan.
The mollusks from the area are known to be fat, chewy and sweet as they grow in fast-moving, churning tides.
Fishermen place pots on the seabed to trap the creatures. The summer fishing season typically lasts from late July to August.
Nakauchi Yutaka has been pot fishing for nearly 20 years.
He recently placed about 50 traps roughly two kilometers offshore and caught 14 octopuses, some weighing more than a kilogram.
Nakauchi says they will be shipped to markets and restaurants in Kitakyushu and sold for about 1,500 yen, or 14 dollars, per kilo.
Nakauchi says the catches this year are bigger than usual. He says they are delicious when eaten raw as sashimi or with vinegar dips.