Flights, Train Services Canceled Due To Typhoon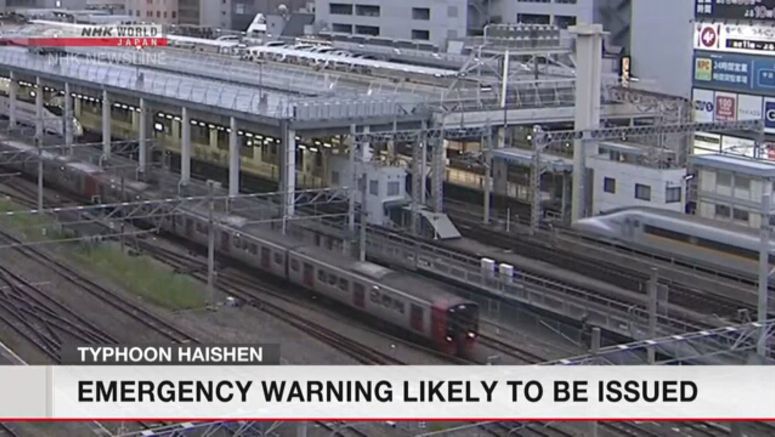 Flights and train services in southwestern Japan have been cancelled as Typhoon Haishen approaches the area.
Airline companies have canceled 496 flights for Sunday, mostly to and from the southern parts of Kyushu and Okinawa. They include 135 flights of All Nippon Airways and another 135 of Japan Airlines.
Operators say more cancellations or delays will be likely through Monday. They are asking passengers to check their websites for the latest information.
West Japan Railway says it will cancel Sanyo Shinkansen bullet train services between Hiroshima and Hakata stations all day Monday, and reduce the number of trains running between Shin-Osaka and Hiroshima stations.
Kyushu Railway Company says it will suspend bullet train services in the Kyushu region around noon on Sunday. The company also plans to suspend local train services.
The firm says it will cancel all train services in Kyushu on Monday.
A regional expressway operator says it may close many of its expressways in Kyushu. It is calling on people not to use the roads unless it's really necessary.