Flower Park Lights Up To Thank Medical Workers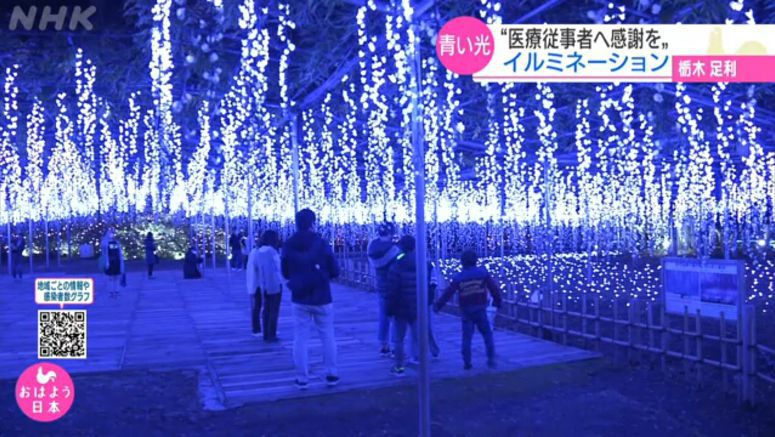 A flower park north of Tokyo is honoring Japan's medical workers with a dazzling display of lights.
Ashikaga Flower Park in Tochigi Prefecture kicked off the annual illumination event on Saturday with five million lights decorating the grounds.
Blue lights were chosen this year to thank the medical workers who are looking after coronavirus patients. The rose garden was lit up by about 5,000 flower-shaped lights.
In the wisteria flower section, purple lights recreate the plants coming into full bloom. Wisterias blossom in May, but the park was closed at that time because of the outbreak.
Visitors were captivated by the light and flower displays accompanied by music.
One man said the flowers and illuminations were fantastic, and he enjoyed it all the more because he couldn't visit the park earlier.
The illumination event will continue until February 7.