Foreign Residents Seek Consultation Amid Outbreak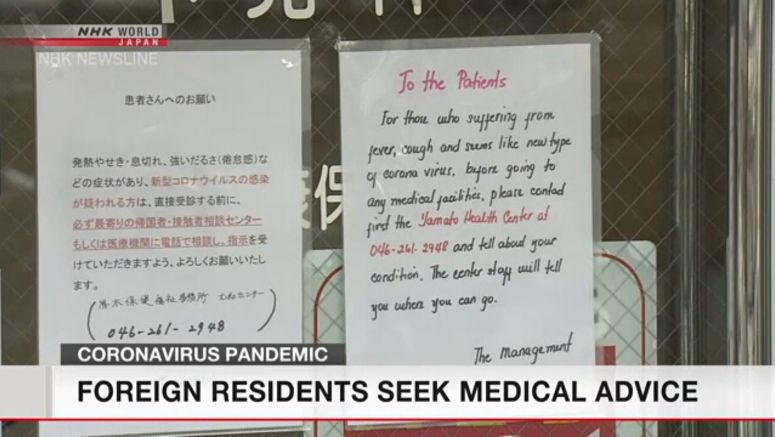 Foreign residents in Japan's Kanagawa Prefecture near Tokyo are turning to a medical facility offering service in six languages for help amid the coronavirus outbreak.
Staff at the Kobayashi International Clinic in Yamato City can respond to patients in six languages, including English, Korean and Tagalog.
Many foreigners visited the clinic on Saturday as more people seek consultation on the coronavirus. Many were worried they had contracted the virus. Some asked if they could be tested.
A 58-year-old Filipino said when worried, he usually turns to the Internet for information. He said he doesn't speak Japanese so he has trouble communicating with doctors at other clinics.
The clinic's director, Dr. Yoneyuki Kobayashi, says it's difficult even for Japanese people to understand the procedure to get tested for the coronavirus. He said he doesn't think there is sufficient information for foreigners.
Kobayashi added that as the number of foreign residents and visitors is growing in Japan, information that's important to Japanese people is just as important to foreign nationals.