Former Justice Minister Likely To Be Prosecuted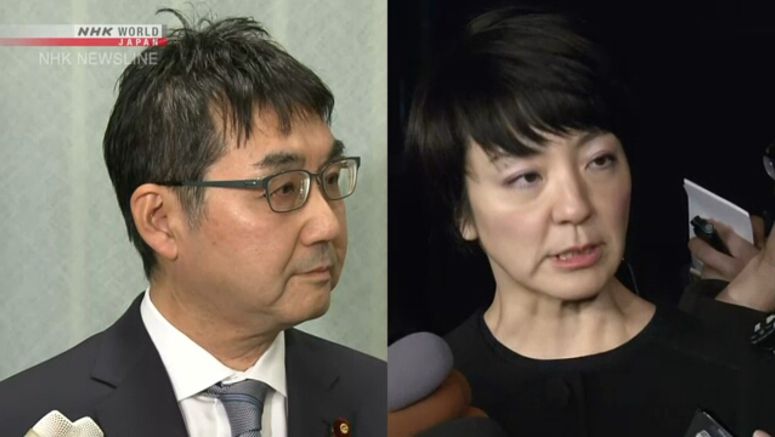 Prosecutors in Tokyo are expected to indict Lower House lawmaker and former Justice Minister Kawai Katsuyuki, along with his wife, Upper House member Kawai Anri, on charges of election law violations on Wednesday.
The prosecutors believe the couple gave about 270,000 dollars in cash to about 100 local politicians and supporters. They think the aim was to secure votes last July for the wife, who won her seat.
The couple were arrested last month on suspicion of bribing election campaigners. The prosecutors added several people to the list of those who they believe received money from the couple.
But they likely will not seek criminal charges against the local politicians and supporters, considering that Kawai Katsuyuki forced the money on many of them.
NHK sources say both lawmakers deny the allegations. Kawai Katsuyuki reportedly told prosecutors that he did not give out the money to ask local politicians and supporters to round up votes for his wife, but instead to support their local election campaigns.
Kawai Anri enjoyed strong backing from the main ruling Liberal Democratic Party during her election campaign.
Kawai Katsuyuki was appointed justice minister in September.
But after less than two months on the job, he resigned after a magazine reported allegations that Kawai Anri's campaign staffers were given payments above the legal limit.