Former Siberia Internees Remembered In Tokyo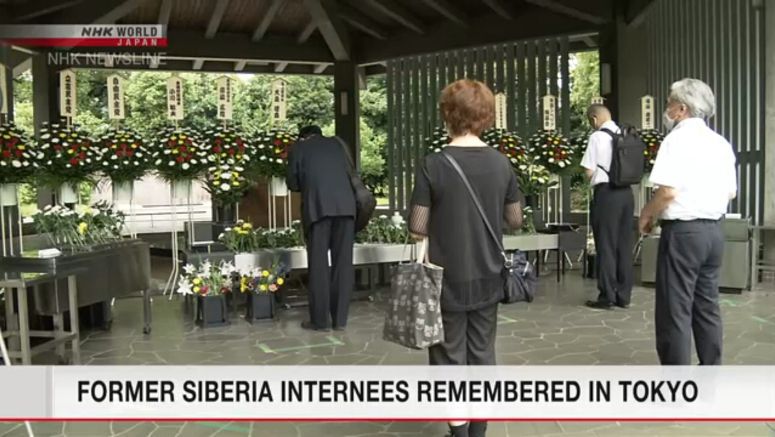 An annual memorial service was held in Tokyo on Sunday to commemorate the Japanese who died in Soviet detention camps in Siberia and elsewhere after World War Two.
About 100 people observed a moment of silence at Chidorigafuchi National Cemetery at a ceremony organized by an association of former internees and bereaved families.
August 23 marks 75 years since the former Soviet Union ordered Japanese soldiers and civilians in China to be sent to labor camps in Siberia, Mongolia and elsewhere.
The order came about a week after the day Japan commemorates the end of World War Two: August 15, 1945.
This year's event comes after the revelation that the government has overlooked the problem that many of the remains of World War Two victims collected overseas may not be of Japanese people.
The welfare ministry in July set up a center to scientifically analyze the remains.
Niizeki Shoji, who was detained in Siberia for four years, said he was shocked to learn about the mix-up. He questioned whether the government had been acting in good faith.
The coronavirus pandemic also cast a shadow over the anniversary. The number of participants was about half the usual number. Plans for collecting remains and visiting gravesites have also been stalled. Niizeki said there was a need to do things differently.
Another former internee, Nishikura Masaru, said he hopes the pandemic ends soon, so he can continue his activities conveying his experience to others.