Fourth Covid - 19 Vaccine Shipment Arrives In Japan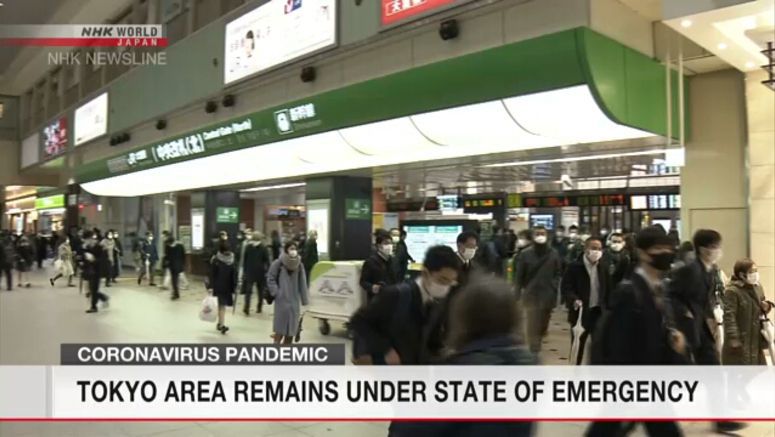 Japan's vaccination plan is getting a boost after nearly one million doses arrived from Belgium on Monday.
The Pfizer-BioNTech vaccines touched down at an airport near Tokyo. Combined with three previous shipments, Japan has secured enough to fully vaccinate more than a million people. So far, just over 46,000 frontline workers have received the first jabs. The next priority group is seniors, who are slated to start getting vaccinated next month.
Meanwhile Tokyo and three neighboring prefectures remain under a state of emergency for two more weeks. The declaration was due to end on Sunday, but was extended last week.
Officials are continuing to request restaurants and bars to close early and for people to refrain from non-essential outings.
A total of 116 new infections were confirmed in the capital on Monday. The number of new cases over the past week was about 6 percent less than the preceding week -- far less than the 30 percent weekly drop officials are targeting.
Japan's Chief Cabinet Secretary Kato Katsunobu said, "It is extremely important to take steps aimed at reducing the number of people who go out dining. The government wants more cooperation from the public."
Kato says the government is planning to increase testing at nursing homes. It also wants to do random testing in city centers to assess the current situation better.