Fujii Looks Back At His Double - Title Feat In Shogi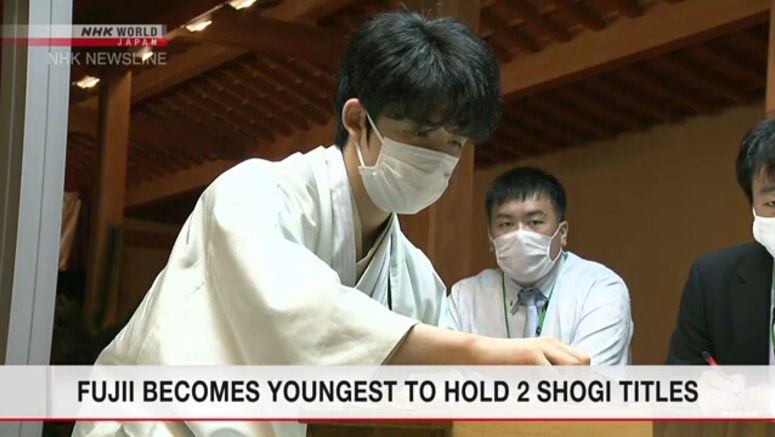 Teenage shogi player Fujii Sota has looked back at his achievement of becoming Japan's youngest holder of two of the traditional board game's major titles.
Fujii spoke to reporters at a hotel in Fukuoka City on Friday, one day after he won the title of Oi by defeating champion Kimura Kazuki. Fujii won four straight games in the best-of-seven series.
Fujii won his first title, Kisei, last month and his second at the age of 18 years and one month, breaking a record set 28 years ago.
Fujii said winning Oi makes him emotional because he used to watch matches of the title in a waiting room while training to become a professional player.
For Fujii, the latest series was the longest. Each game lasted two days, and each player had eight hours to play. Fujii said eight hours wasn't enough to plan his moves, and that it reminded him of the depth of the game.
Asked what he wants to do when he gets home, Fujii said he wants to take a good look back at Thursday's match.
He said his biggest goal is to increase his ability, and expressed desire to fight hard in the Osho title tournament starting this fall.
Fujii failed to win the title last year after losing the final match to decide the challenger to the title holder.