Fukushima Reactor One Step Closer To Fuel Removal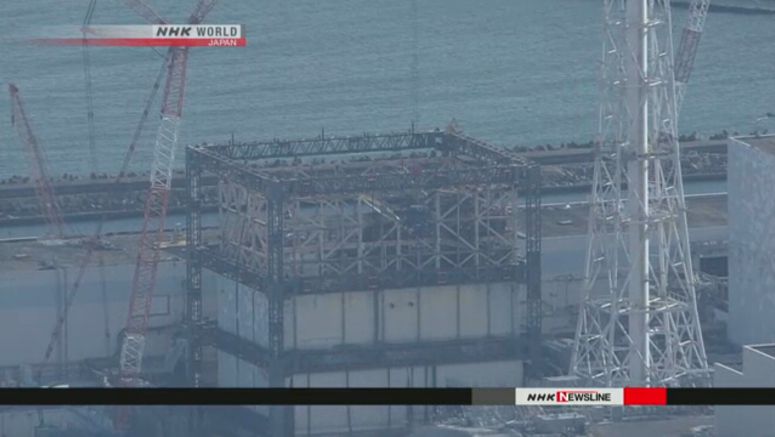 The operator of the crippled Fukushima Daiichi nuclear power plant has finished work to prevent large debris from falling into a fuel storage pool in the No.1 reactor building.
Tokyo Electric Power Company on Thursday released footage showing precautions it had taken to keep a broken crane from falling into the pool.
The crane, weighing 161 tons, has been hanging over the pool since a hydrogen explosion hit the building in March 2011. The pool is still holding nuclear fuel.
The video shows a platform being moved on rails to a spot directly under the broken part of the crane. A bag on the platform is then filled with mortar and fixed to the crane to hold it in place.
The entire process was done remotely due to high levels of radiation in the reactor building.
TEPCO plans to install a cover over the whole building before starting the removal of fuel from the pool as early as fiscal 2027.