Fukushima Wastewater Decision Expected Next Week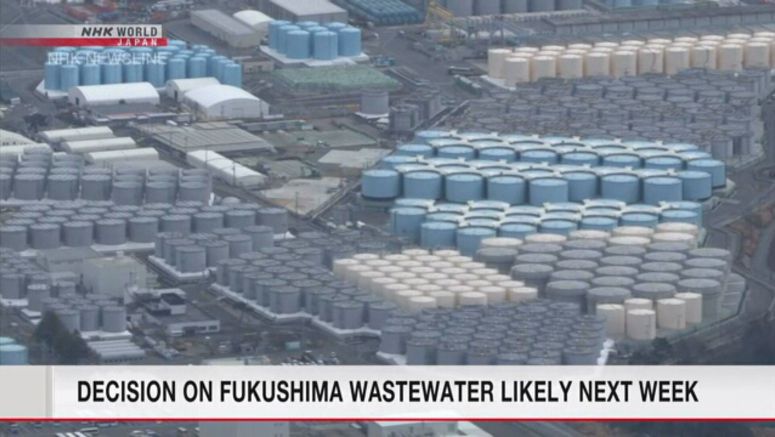 The Japanese government's decision on how to dispose of wastewater from the crippled Fukushima Daiichi nuclear power plant is expected as early as next week. Officials are likely to take the option of discharging it into the sea.
A government panel of experts last year suggested diluting the water containing tritium and some other radioactive substances to a safe level and then releasing it into the sea or air.
The experts' recommendation sparked concerns among local residents.
Prime Minister Suga Yoshihide met the head of a national organization representing fisheries on Wednesday.
Suga told National Federation of Fisheries Co-operative Associations President Kishi Hiroshi that his government will set a policy based on expert proposals.
Kishi told reporters after the meeting that the organization remains opposed to the marine release. He also said that when the final decision is made, he wants the government to fulfill its responsibility to prevent harmful rumors.
The government is preparing to announce the marine release as early as next week. Experts have advised that this option is more practical.
Officials plan to deal with the likely spread of unfounded rumors, and to provide information on the safety of the disposal method.