Georgia Ambassador Warns Of Russian Military Threat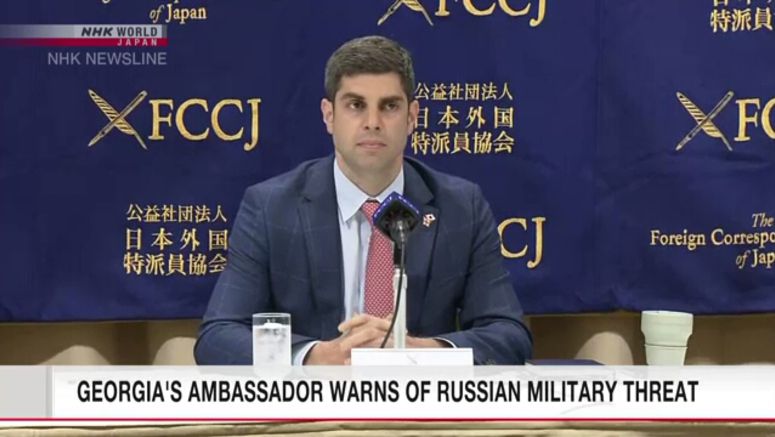 Georgia's ambassador to Japan says countries around the world are finally beginning to realize the threat posed by Russia as its invasion of Ukraine continues.
Teimuraz Lezhava was speaking at a news conference in Tokyo on Monday.
His country, a former Soviet republic located on the Black Sea, was invaded by neighboring Russia in 2008.
Lezhava said Georgia has long warned that action must be taken before a contingency arises.
The ambassador urged countries that have built economic partnerships with Russia to change their perception of Moscow in light of its military threat.
The ambassador also referred to a move in South Ossetia, a breakaway region in the country's north, to hold a referendum on joining Russia. Russia unilaterally recognized the independence of the region in 2008.
Lezhava said the referendum has no legal basis, and that South Ossetia will only be isolated from the rest of the world and be put at a further disadvantage.
He stressed that Georgia will strengthen its relations with Western nations in tandem with Ukraine. He said his country will not change its stance on seeking memberships in the European Union and the North Atlantic Treaty Organization, no matter what threats Georgia may face from Russia.