Giant Balloon With Human Face Floats Over Tokyo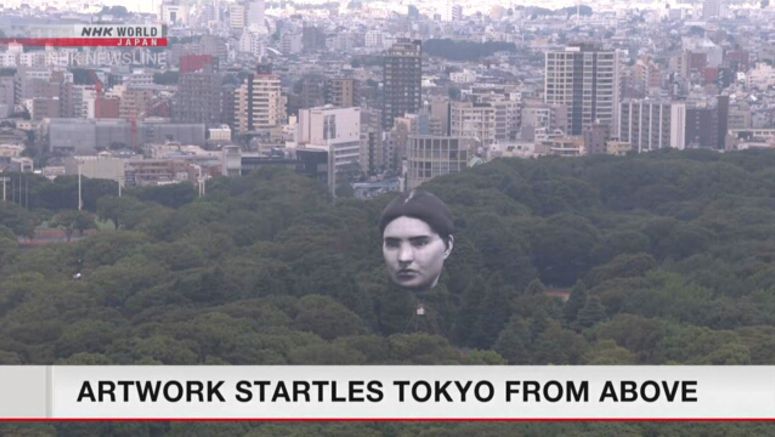 A gigantic human-faced balloon has been flown over Tokyo one week before the start of the Olympic Games.
A team of three Japanese artists created the object titled "Masayume," meaning "prophetic dream." It's about the size of a seven-story building.
The artists chose the model for the face from more than 1,000 people who had applied online and by other means. However, the age, gender and nationality of the model have not been disclosed.
Early Friday morning, the artwork was brought to a park in Tokyo's Shibuya district and was slowly unfurled as it was filled with air. At around 6 a.m., it was floated into the sky.
Passers-by were startled to see the giant human face and many of them took photos.
The artists plan to launch their work multiple times until around 8 p.m., as an event related to the Tokyo Olympics and Paralympics.
Kojin Haruka, a member of the modern art collective "me", says it was like a miracle that the team was able to put the work on display during the pandemic. She says she hopes the work will stimulate people's imaginations and that those who see it will feel that anything is possible.