Glamping Popular During Coronavirus Epidemic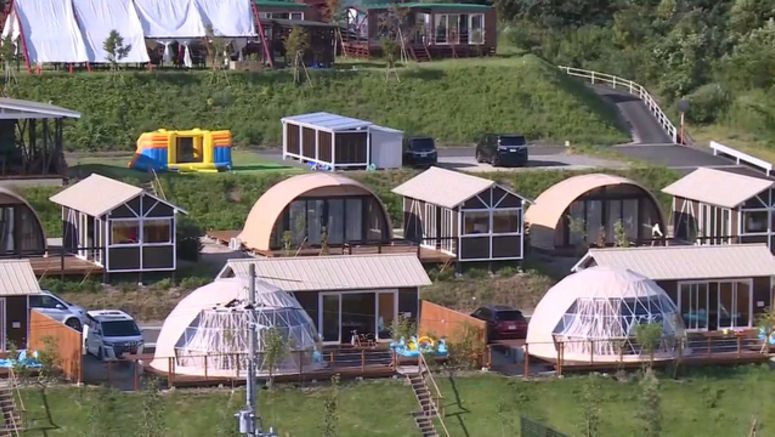 Many summer vacationers in Japan are enjoying "glamping," as luxurious camping experiences allow them to maintain social distancing from others.
"Glamping," which combines the words "glamorous" and "camping," involves comfortable stays in facilities furnished with beds and other amenities, while being surrounded by a rich natural environment.
A glamping site in the city of Miyazu in northern Kyoto has been attracting many campers recently. The site offers large tents and private open-air baths.
On Sunday, one family was seen playing in a pool reserved for their private use. Other campers were catching insects.
The operator of the site says its eight glamping sites in Kyoto and neighboring Shiga Prefecture are fully booked this month. It says its earnings have gone up compared with previous years.
A company official says they have been receiving more inquires than earlier this year, as more families are visiting their glamping sites amid the coronavirus outbreak.
She says she thinks glamping is gaining popularity as it allows people to rent space for private use and not come into contact with other campers.