'go To' Tourism Campaign To Be Extended To June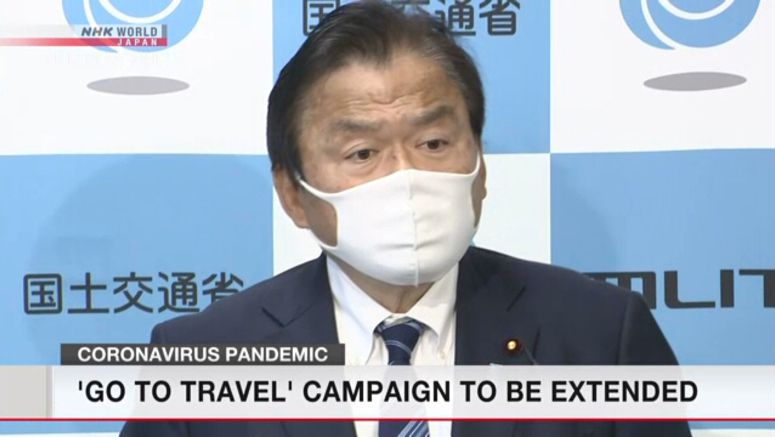 Japanese tourism minister Akaba Kazuyoshi says the government intends, in principle, to extend its tourism subsidy program to the end of June.
The government's "Go To Travel" campaign offers discounts for domestic travel to help the pandemic-ravaged tourism industry. It is due to expire around the end of January.
Akaba told reporters after a Cabinet meeting on Friday that many municipalities and travel agencies across the nation want the campaign to be extended.
He said the ministry's basic policy is to keep the campaign until the end of June, while reviewing the program in stages. He added that the ministry will respond flexibly according to the infection situation.
Akaba noted that some areas, including those affected by natural disasters, as well as smaller companies in the tourism industry have yet to see a recovery in tourism demand.
He said a set of government policy plans agreed on Thursday states that consideration should be given to those areas and smaller businesses.
Akaba said the plans also include boosting travel demand on weekdays so that travelers are not concentrated at the weekend.
He said his ministry will consider the details of what to do with the campaign, but preventing the spread of the coronavirus will always come first.