Governor Raises Alarm As Tokyo Logs 463 Cases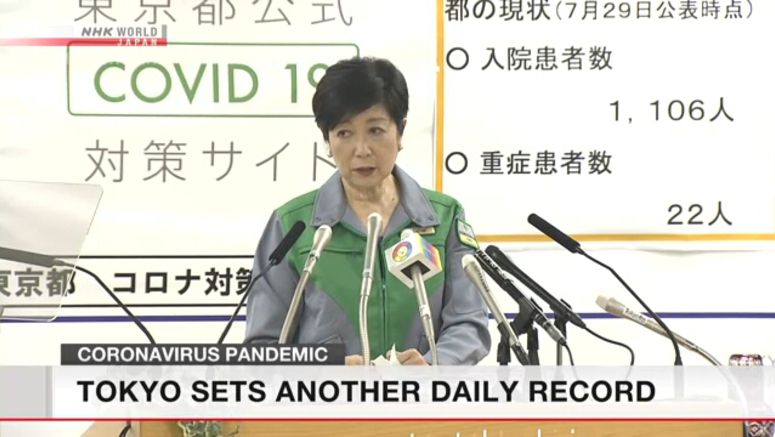 Tokyo Governor Koike Yuriko says she may have to consider declaring a state of emergency in the Japanese capital, as she reported a single-day record of 463 new coronavirus cases on Friday.
This is the first time Tokyo's daily tally has surpassed 400. The figure is nearly 100 more than the 367 cases reported on Thursday. The number of patients in serious condition stands at 16, down six from the day before.
Koike told reporters that if the situation worsens, the Tokyo Metropolitan Government will have to consider declaring its own state of emergency to take robust measures for containing the virus.
Koike said residents may be planning trips and other events for the holidays but that this summer will be unlike any other. She said she wants everyone to understand that they must not let their guard down now.
The governor said she will step up efforts to prevent the spread of infections, and called for cooperation.