Governors Call For Travel Restrictions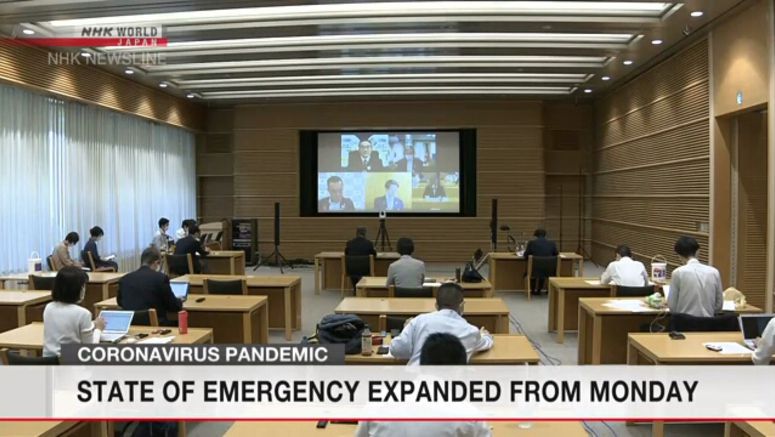 The governors of Japanese prefectures have agreed to call on the central government to strongly urge people to avoid cross-prefectural travel when the state of emergency is expanded on Monday.
Tokyo Governor Koike Yuriko told an online meeting of the National Governors' Association on Sunday that people's movements need to be reduced and vaccinations need to be stepped up.
Yoshimura Hirofumi, the governor of Osaka Prefecture, which will be added to the state of emergency, said the spread of the Delta variant has become critical, and the government must establish a system to help doctors visit people who are self-isolating at home.
Suzuki Naomichi, the governor of Hokkaido, which will enter a quasi-state of emergency, said a sense of crisis is not being felt by the people, and a strong message should be conveyed that the worst crisis is possible without their cooperation.
The governors put together emergency proposals for the central government, saying they urgently need to work together to prevent an explosive surge in infections.
The proposals include strongly urging people to cancel or postpone cross-prefectural travel during the summer holidays, and finding new ways to increase awareness of the effectiveness of vaccines among the young and middle-aged.