Governors Discourage Hometown Visits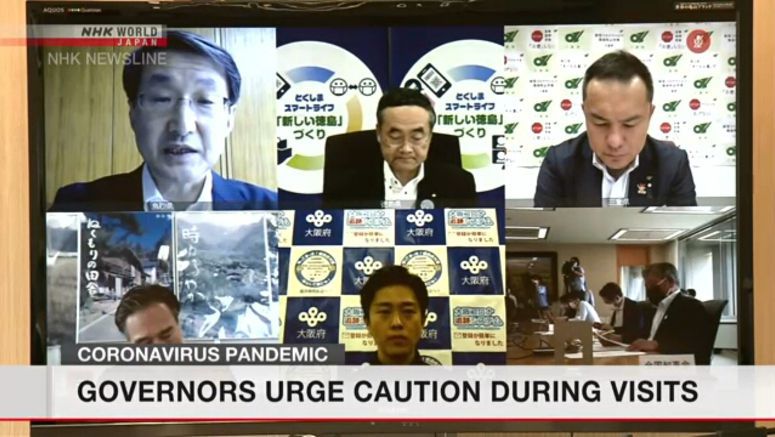 An association of Japanese prefectural governors is urging people to carefully consider whether to visit their hometowns during the Bon summer holidays.
In a video conference on Saturday, Okinawa Governor Tamaki Denny said if people decide to visit their hometowns, they should not meet elderly people, who are especially vulnerable to the coronavirus.
An increasing number of people in the prefecture have contracted the virus.
Tokyo Governor Koike Yuriko called on grandchildren to meet their grandparents online, utilizing the system that is readily available.
Osaka Governor Yoshimura Hirofumi said his prefecture will not uniformly ask people to refrain from visiting their hometowns, but wants them to refrain from high-risk behavior, such as drinking in large groups.
The governors agreed to post on the association's website each prefecture's stance on hometown visits, and to call on people to take it into consideration in making their decision.
The governors also called on the central government to step up testing.
Ibaraki Governor Oigawa Kazuhiko said people are refraining from going out because they do not know if they have the virus, and that is causing the economy to contract.
He said the best measure is to ensure that people can get tested at nearby hospitals whenever they want.