Govt. Calls For Covid - 19 Vigilance During Holidays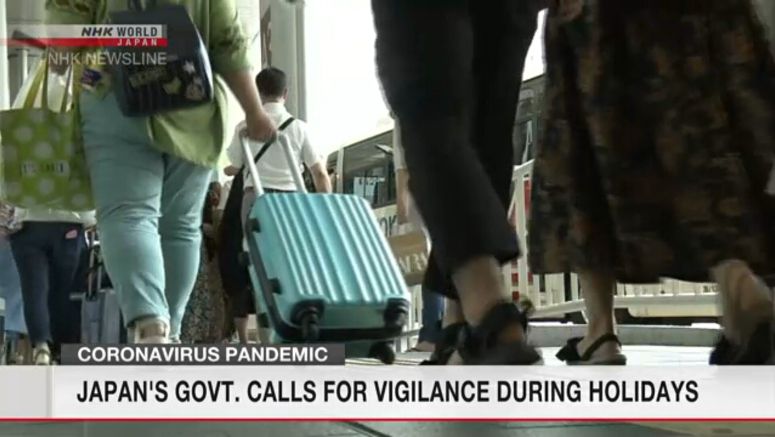 Japan's government says it will not ask people to refrain from visiting their hometowns during the mid-summer "bon" holidays altogether, but will call on them to take anti-coronavirus measures to protect the elderly.
The minister in charge of the coronavirus response, Nishimura Yasutoshi, said at a news conference on Wednesday that people will have increased chances of meeting the elderly as well as eating and drinking with them during their hometown visits. He called on people to avoid dining in large groups and to take other anti-infection measures during the holidays.
Nishimura's comments came as a government expert panel called on people to thoroughly take anti-coronavirus infection measures when they visit their hometowns.
The panel also recommends that people use online chats or other means if it is difficult to take infection prevention measures.
Omi Shigeru, the chief of the panel, said it made the proposals before its meeting scheduled for later this week because the holidays are just around the corner.
The government warns that serious cases are gradually increasing and that the number of patients receiving treatment at hospitals is on the rise.