Govt.: Cap Major Event Attendance At 10,000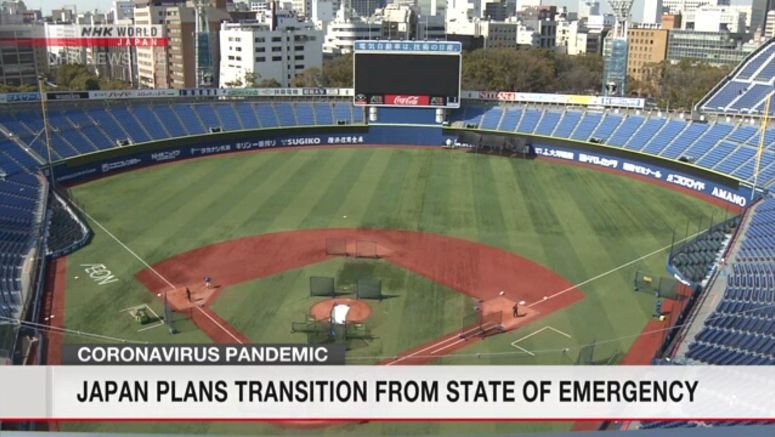 Japan's government is set to cap attendance at major events at 10,000 as a transitional measure when it lifts a coronavirus state of emergency or other special measures.
The minister in charge of the coronavirus response, Nishimura Yasutoshi, revealed the policy at a government advisory panel of experts on Wednesday.
The government is currently imposing a capacity limit on large-scale sports and other events with tens of thousands of spectators. The maximum is set at 5,000 in areas subject to a state of emergency and other special measures, and up to half the capacity in other areas. The restrictions are due to expire at the end of this month.
Nishimura said even if the emergency declaration and other measures are lifted, the government will not immediately allow the number of spectators to be increased to half the venue capacity.
He said the government hopes to maintain restrictions on events, including transitional measures, through the end of August.
Nishimura said some people see the transitional measures as easing of restrictions, but he wants people to understand that the limit of up to 10,000 people will remain for about a month.
Health minister Tamura Norihisa said the number of coronavirus cases across the country has been on the decline, but Tokyo is seeing an increase in cases among young people.
He said if the declaration and special measures are lifted, there could be a resurgence in cases. He warned caution is needed.
Members of the advisory panel approved the restrictions.
Some members requested that the government should explain carefully that the restrictions are tougher than before and do not mean an easing of measures.