Govt. Expects New Anti - Infection Measures In Aug.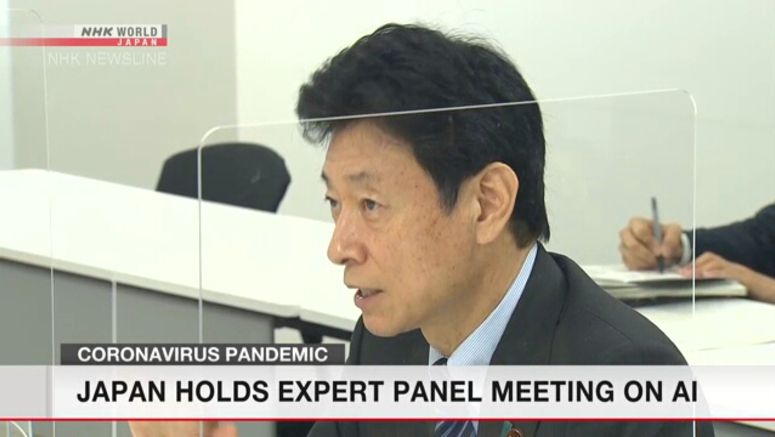 Japan's minister in charge of the coronavirus response says he hopes the government will come up with some results on how to curb infections by the end of this month, using artificial intelligence and other technologies.
Nishimura Yasutoshi on Wednesday addressed the government's expert panel, which includes Professor Emeritus at the National Graduate Institute for Policy Studies Kurokawa Kiyoshi and Kyoto University Professor Yamanaka Shinya.
Nishimura said the panel will carry out simulations of transmissions of the virus using AI and super computers, to come up with better policies to fight the disease.
He said members will consolidate their wisdom to come up with effective measures, so that the government will not have to ask a wide range of businesses to stay closed.
Nishimura noted that the outbreak is spreading widely, and could coincide with a surge in influenza cases in autumn and later.
He said he looks forward to seeing results from the expert panel sometime in August.