Govt. Eyes $260 Mil. Fund To Help Fishing Industry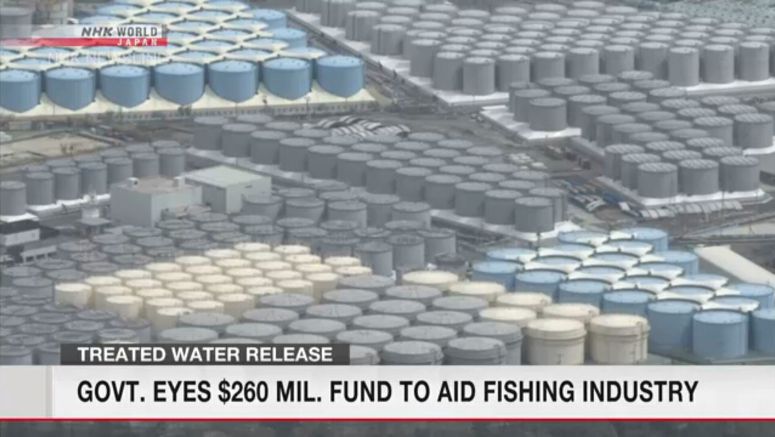 The Japanese government is planning to set up a fund of about 30 billion yen, or 260 million dollars, to help the fishing industry if demand plunges due to the planned release into the sea of treated water from the Fukushima Daiichi nuclear power plant.
The creation of the fund is part of the government's efforts to minimize any negative impact on the fishing industry when treated water starts to be released into the sea off Fukushima in about two years.
Under the plan, the tritium and other radioactive substances left in the treated water will be diluted below government safety levels before the water is released.
Government officials say the fund will pay for the cost of buying unsold marine products and storing them in freezers until demand returns. The officials say the fund is also expected to help the fishing industry find new markets.
The Economy, Trade and Industry Ministry is planning to allocate the necessary funds in a supplementary budget for fiscal 2021.