Govt., Okinawa Still Disputing Futenma Base Move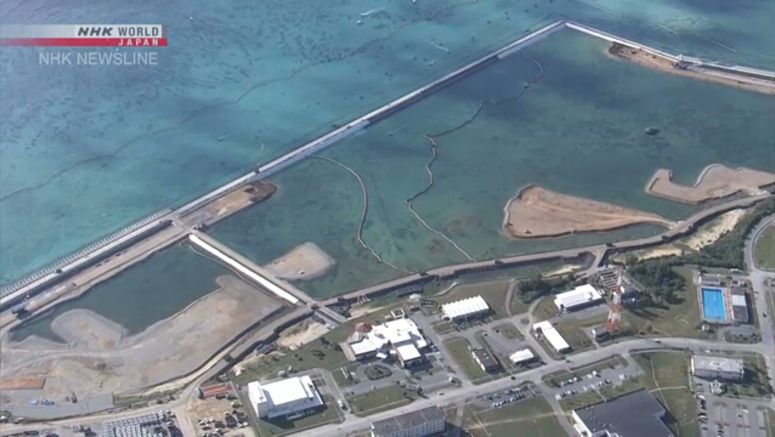 Japan's Defense Ministry filed an application with Okinawa Prefecture on Tuesday to alter a construction plan for the relocation of a US base within the prefecture. The revised plan would include work to strengthen the soft foundation of reclaimed land. The prefecture is expected to reject the request.
The central government wants to move the US Marine Corps Futenma Air Station in Ginowan City to the less-populated Henoko district in Nago City.
The ministry has heard experts' opinions on the move's technical aspects and environmental impact and determined that there are no major problems.
In March, Japan's Supreme Court finalized a ruling against Okinawa over a landfill project needed to move the US base.
As a result, the ministry concluded that preparations were in place for the application.
Under the relocation plan compiled in 2013, Japan and the United States said the Futenma site could be returned to Okinawa as early as fiscal 2022. They also said it would take five years to complete reclamation work.
Under the revised plan, the work is scheduled to take about 12 years and cost about 8.6 billion dollars. The completion of the project is expected to be pushed back to the 2030s.
The feud between the central government and Okinawa appears set to continue.