Govt. Picks Over 100 Top Firms In Niche Industries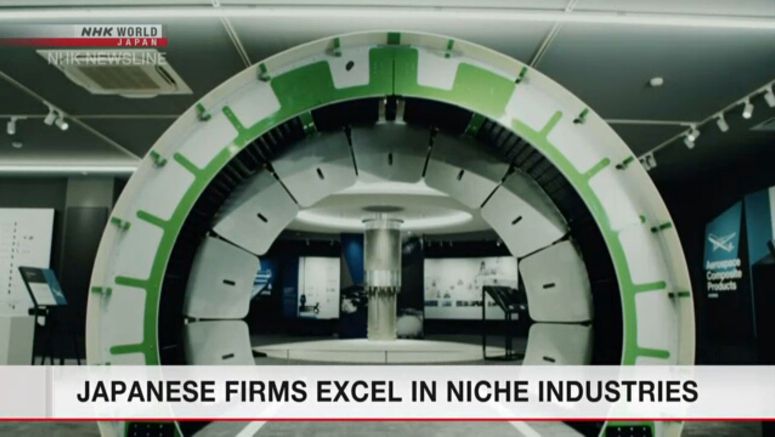 Japan's Economy, Trade and Industry Ministry has compiled this year's list of more than 100 top domestic companies in niche industries worldwide.
The ministry selected the firms based on their global market shares and techniques to produce key parts or materials for supply chains. It plans to support the research and development of those companies.
The roster includes food manufacturing equipment maker Rheon Automatic Machinery.
The company, based in Tochigi Prefecture, is the world's first to put into practical use a machine that automatically covers sweet bean paste with dough and forms it into the right shape.
The technique is also applicable to making other delicacies, such as China's moon cakes and Russia's pirozhki. The machine has been sold to 125 countries.
Tokyo-based precision machinery maker Nikkiso also makes the list. It boasts 95 percent or more of the global market share of aircraft parts called cascades.
The parts play an important role in controlling reversed airflow directions when planes activate engine thrust reversal for landing.
The company is the world's first developer of cascades made from carbon fiber reinforced plastics, a material which is light and tough, yet difficult to process. The cascades are used in Boeing and Airbus jets.