Govt. Plans Vaccinations On Weeknights, Holidays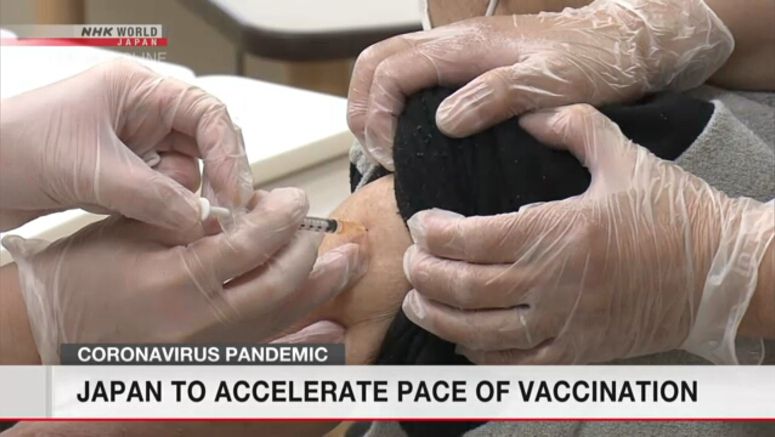 The Japanese government is planning to ask local clinics and other medical institutions to set aside hours during weeknights and holidays, exclusively for coronavirus vaccinations.
The move will be part of the government's efforts to expedite its COVID-19 inoculation program.
The health ministry looks set to study what arrangements it needs to make, including possible financial assistance for medical institutions that follow the request.
Prime Minister Suga Yoshihide said on Friday that the government would work hard to complete two-dose vaccinations by the end of July, for all elderly citizens who would like to receive them.