Govt. To Define Priority For Covid Vaccine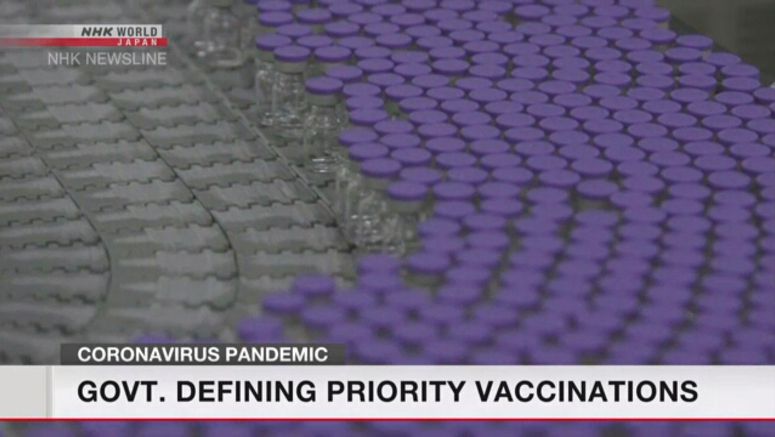 Japanese health ministry officials have come up with a draft vaccination plan that specifically defines which pre-existing conditions should be given priority in the country's coronavirus vaccination program. They plan to include people suffering from chronic heart diseases and cancer.
The ministry plans to start inoculating medical workers around late February, followed by the elderly in late March.
Next in line will be people who are hospitalized or go see a doctor routinely for pre-existing conditions. Those conditions include chronic heart and kidney diseases, respiratory disorders, illnesses causing immunity impairment such as cancer, and sleep apnea.
The ministry will not require patients to submit certification for their medical conditions. Patients just need to fill in a vaccination slip.
People with a body-mass index, or BMI, of 30 or more will also receive priority. The number of adults who are in this obesity category or exhibit the pre-existing conditions is estimated at about 8.2 million people.
Seniors to be inoculated after medical workers will include people who turn 65 or older in the fiscal year starting in April 2021. The ministry is considering including seniors aged 60 to 64 in the inoculation period for people with pre-existing conditions, depending on the supply of vaccines.
The ministry plans to present the draft vaccination plan to a panel of experts on Friday.