Govt. To Draw Up Large Stimulus Package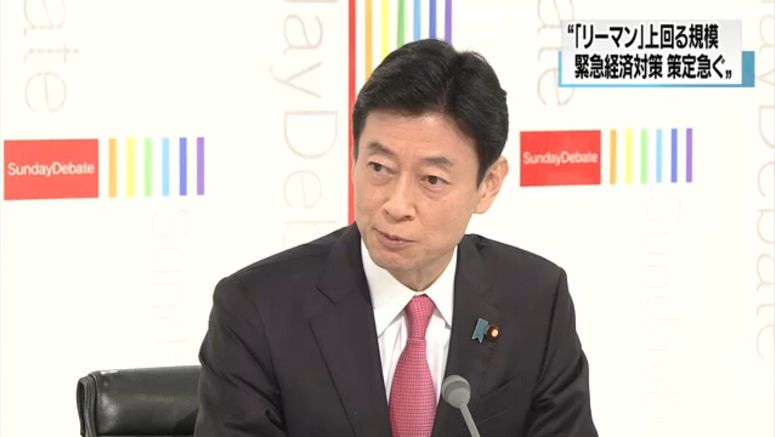 The Japanese government plans to quickly draw up an emergency stimulus package to cope with the economic impact of the coronavirus pandemic.
The package will include cash handouts to struggling households and will be on a larger scale than similar measures taken during the 2008 global financial crisis.
Economic Revitalization Minister Yasutoshi Nishimura said on an NHK TV program on Sunday that small and medium-sized companies are being hit hard by the fallout of the pandemic. He added that cash benefits will be offered to individuals whose income is sharply falling.
As for judgment on whether to declare a state of emergency, Nishimura said the government is in consultation with experts on the matter.
He added it's important to grasp the situation regarding infections of unknown origin, and the number of cases among arrivals from abroad.
Nishimura said that in the event that a state of emergency is declared, prefectural governors can ask residents to stay at home and facilities to close.
He said there will be no punishment for not complying with such requests. He added that from a legal point of view, it will be difficult to enforce such measures as foreign governments do.
But he noted that restrictions will be placed to a large extent.