Govt. To Respond If 3 Prefs. Ask For Declaration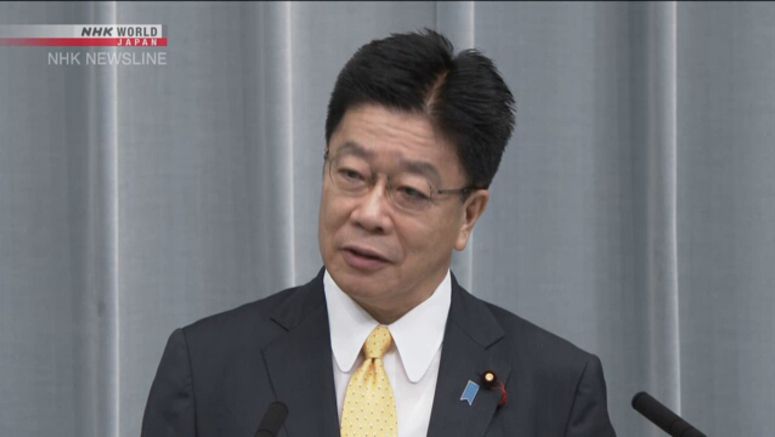 Chief Cabinet Secretary Kato Katsunobu says the government will swiftly consider declaring a coronavirus state of emergency for three prefectures neighboring Tokyo if they request it.
Kato told reporters on Wednesday that the government is working to share views with Chiba, Kanagawa and Saitama prefectures on the spread of infections, availability of medical care and the effectiveness of anti-virus measures.
Asked about the impact of the coronavirus surge on the Tokyo Olympics, Kato noted that fewer people are enjoying the nightlife in Tokyo compared to before the state of emergency was declared.
He also said there have been no reports of foreign athletes or staff who have developed serious symptoms of COVID-19.
Kato stressed the government will continue to do its best to prevent infections related to the Games.