Govt. To Review Handling Of Cruise Ship Outbreak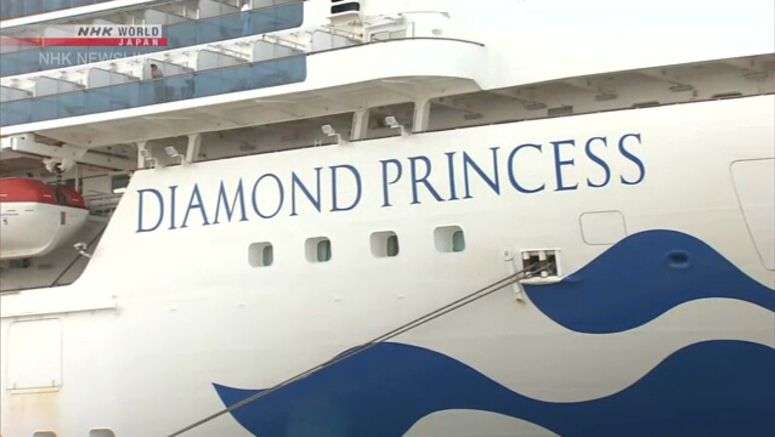 Japan's government plans to reexamine its handling of the mass infection of the new coronavirus aboard the cruise ship Diamond Princess.
About 3,700 passengers and crew members had stayed on the ship, which remains quarantined at a dock in Yokohama.
Those who tested negative for the virus and had not developed symptoms during the two-week observation period began disembarking the ship on Wednesday.
But 621 of those on board have tested positive as of Wednesday.
The US Centers for Disease Control and Prevention pointed out that some passengers had been placed at high risk of infection. Japan's opposition political parties have also criticized the government's response.
Health minister Katsunobu Kato has explained that the government has made maximum effort to prevent infection among those on board.
The World Health Organization has also noted that Japanese authorities have been taking necessary measures.
The government says it will continue efforts to contain the spread of the virus, and review its actions when the outbreak is seen to be under control.
It will also consider initiatives to create an international framework for cooperation in dealing with such situations.