Govt. To Seek Views On Stimulus Package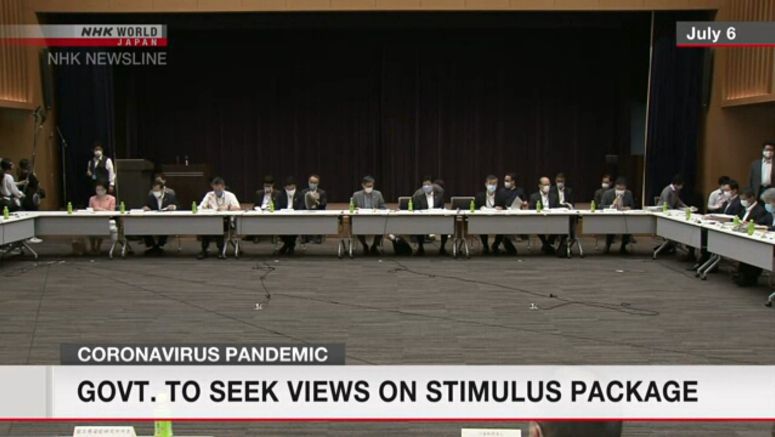 The Japanese government plans to seek opinions from experts on a package of measures to stimulate consumption for an economic recovery from the coronavirus outbreak.
The government plans to launch its "Go To" campaign on Wednesday next week. It covers tourism, restaurant and other industries hit by the outbreak.
But opposition parties and some local governments are calling for the program to be canceled or postponed.
Some within the ruling camp are also expressing concern that the campaign could help spread the coronavirus.
The government on Thursday will hold a meeting of its subcommittee on coronavirus measures, which includes infectious disease experts and prefectural governors.
Government officials plan to hear views from the participants on the infection situation in the country and explain details of the campaign.
On Wednesday, Chief Cabinet Secretary Suga Yoshihide pointed out that the tourism and restaurant industries hope for a recovery in social and economic activities. He said that on Friday, land minister Akaba Kazuyoshi will explain details of anti-infection and other measures on the premise of proceeding with the campaign.
Some members of the ruling camp are calling for carrying out the campaign in limited regions.
The government plans to study measures to prevent infection and ways to carry out the campaign, taking experts' opinions into consideration.